The Supply Chain AeroSpace programme was established in 2020 following a successful bid to the Advancing Manufacturing Challenge Fund (AMCF) operated by Scottish Enterprise, which supports projects aimed at helping SMEs develop their manufacturing capabilities.
The programme is part-funded by the 2014-2020 European Structural and Investment Fund. Almost £900,000 in ERDF and South Ayrshire Council match funding was secured for the project, which focuses on targeting and helping SMEs overcome barriers to entering the aerospace and space sectors such as cost of entry, certification and accreditation requirements. The project reduces risk and cost through opportunity identification and helping companies to innovate to enter supply chains, while integrating with support programmes already available within the network, such as SC21 and Sharing in Growth.
By focusing on aerospace and space, the SCA programme identifies individual and cumulative supply chain opportunities, matching to capabilities identified in a wide range of SMEs. Our partnership with the National Manufacturing Institute Scotland (NMIS) creates opportunities to apply advanced manufacturing technologies, creating cost competitive solutions.
South Ayrshire Council is the lead organisation for both Supply Chain AeroSpace and its sister project, the Aerospace Digital Visualisation Suite, with the Steering Group also supported by the National Manufacturing Institute Scotland (NMIS), the Faculty of Engineering in the University of Strathclyde, Ayrshire College, Ayrshire Engineering Alliance, Scottish Manufacturing Advisory Service and Scottish Enterprise.
The SCA programme will run until the end of June 2023.
The SCA team offers extensive experience of manufacture within aerospace to SMEs looking to enter the aerospace and space sectors. Their expertise includes Procurement, Supply Chain, Detail & Assembly and Quality. This is complemented by the innovation and technology capabilities of National Manufacturing Institute Scotland (NMIS).
Strategic & Operational Procurement
Supporting Business Improvement
Sourcing for production and spares
Introduction of Cost Reduction Initiatives
Project & Programme Management
Supplier Development
Contract Review and Management
Performance Management
Regulatory Compliance (EASA, CAA, FAA, NADCAP, etc.)
Experience of ITAR compliance
Managing Global Supply Base and Contracts
Engagement of global customers base
Category Management
Materials Management
Supplier Selection
Capability and Capacity Reviews
Risk Analysis
All of this support is provided to SMEs free of charge.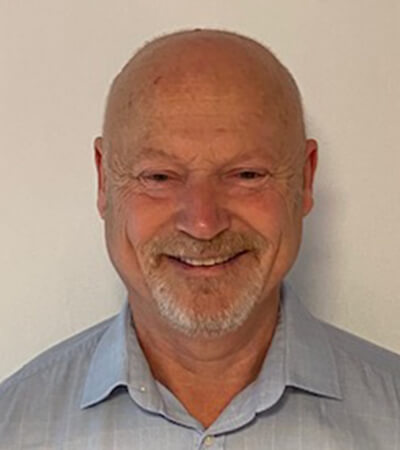 Daniel Hood
Aerospace Procurement Specialist
As Procurement Specialist, Daniel acts as enabler between multinational aerospace companies with bases in South Ayrshire and the local supply chain, identifying opportunities and developing capability to supply and increase local content in the aerospace supply chain. Together with Gary, he engages directly with SMEs to help them enter the aerospace and space markets.
With over 30 years' experience within Procurement and Supply Chain, Daniel began his career in the Finance department of Scottish Aviation, costing major programmes. He then joined the Materials Management team, responsible for supply chain activities and provisions for the Jetstream 31/32 programme. When Scottish Aviation merged with the British Aerospace group, Daniel joined the Procurement department, undertaking an MCIPS (Member of the Chartered Institute of Procurement and Supply) qualification. From here he progressed to managerial positions within BAE's Procurement and Supply Chain.
Daniel left BAE in the 1990s to work in Procurement within a range of industries, including banking, electronics, facilities management and commercial aviation. He then returned to BAE as Strategic Procurement Manager and headed up the Vendor Management team, supporting 1,400 BAE manufactured aircraft globally with spares and services. Daniel joined SCA at the very beginning of the project in July 2020.
Email: daniel.hood@south-ayrshire.gov.uk
Phone: 01292 612987
Gary Williamson
Aerospace and Space Supply Chain Specialist
Gary joined the SCA project in middle of August 2020 and as Supply Chain Specialist supports SMEs to take their first steps into the aerospace sector.  Gary's career in the sector spans almost 40 years. With a background in Detail and Assembly Manufacturing, both in metallics and composite, he has a wealth of experience in Quality, Supplier Development, Operations and Programme Management.
Utilising his vast experience and knowledge, Gary engages with procurement and supply chain teams within the Aerospace Cluster at Prestwick, and other OEMs, to identify entry points for non-aerospace SMEs with appropriate capability.  As well as working with new entrants to the aerospace sector, he identifies opportunities for incumbent SME suppliers to increase supply and support SMEs in developing existing capability.
Email: gary.williamson@south-ayrshire.gov.uk
Phone: 01292 616166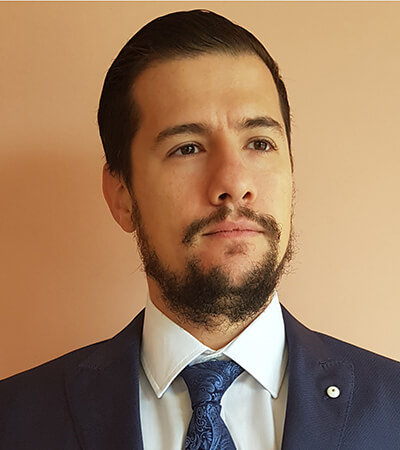 Dr Daniele Marini
Manufacturing Process Technology and Innovation Expert
Daniele has a background in Manufacturing and Mechanical Engineering, Supply Chain Management, Data Science and Numerical Optimisation. He holds a degree in Mechanical Engineering from the University of Pisa, as well as an Engineering Doctorate (EngD) and MBA from the University of Strathclyde, Glasgow.
Daniele has 10 years' experience in R&D and Engineering. Based for five years in the Weir Advanced Research Centre (WARC) at Strathclyde University, he developed Artificial Intelligence tools for decision making and optimization tools in the manufacturing and supply chain contexts. His academic work within Strathclyde began in 2013, joining the Advanced Forming Research Centre (AFRC, part of NMIS) in 2019, collaborating on the largest R&D project in Scotland, funded by Boeing.
Daniele is a Chartered Engineer (CEng), and Member of the Institution of Mechanical Engineers (IMechE) and the Institution of Engineering and Technology (IET).
Like Benoit, Daniele links closely with the Supply Chain AeroSpace team, specifically working with SMEs identified through the project to apply technologies/innovations leading to competitive solutions for companies seeking to enter the aerospace and space sector.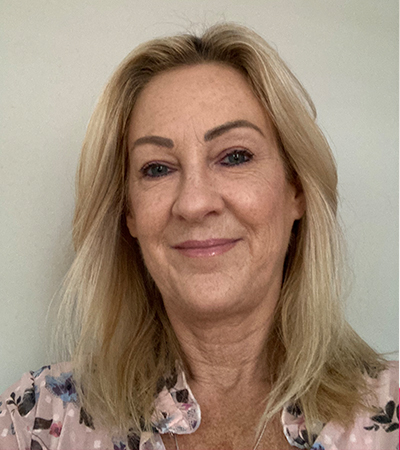 Annette Greening
Programme Officer
Annette joined the SCA project in September 2021 and in her role as Programme Officer leads on all matters relating to compliance, monitoring and communications. She is responsible for driving forward and keeping track of key performance activity, and for preparing and submitting grant claims to the Scottish Government supported Advancing Manufacturing Challenge Fund (AMCF).  Annette works closely with the project team and project partners to animate the project delivery plan to successfully deliver and evaluate outputs and outcomes.
With  20 years' experience working in local authority within Information & Governance roles and four years within the aviation sector in a compliance role, Annette brings a wealth of knowledge to the team regarding the intricacies and compliance involved in delivering projects which are assisted by external funding bodies.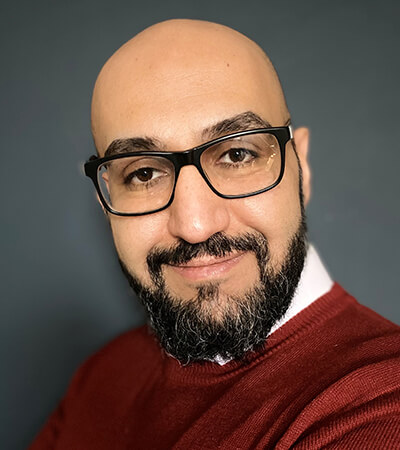 Dr Davood Sabaei
Supply Chain Specialist – Aerospace
Davood is a Supply Chain Specialist in Aerospace at the University of Strathclyde, employed by the Low Carbon Challenge Fund. Within the SCA team, he leads on the area of aircraft decommissioning, engaging with SMEs to help them extend the lifecycle of their assets in the aerospace sector and to start their journey towards achieving net zero.
An experienced process improvement Project Manager, Davood has a demonstrated history of working in aerospace, logistics and higher education. With a PhD in Manufacturing and Supply Chain from Cranfield University, he is skilled and highly experienced in the project life cycle for process improvement and new technology implementation on Supply Chain Management.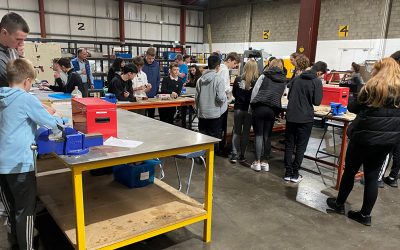 The Supply Chain AeroSpace team was delighted to support a pilot project organised by the Skypath Aero Training Centre in Prestwick, aimed at...
Find out more about our sister project, the Aerospace Digital Visualisation Suite, which offers SMEs access to innovative manufacturing technology, helping them enter or expand their presence in the aerospace sector.