+ The Aerospace Digital Visualisation Suite
The ADVS provides XR technology introduction and familiarisation, consultancy and training on the following:
Visualisation of Designs or Challenges
Extended Reality (XR) technologies provide companies with the ability to quickly visualise any aspect of their business, allowing them to identify and address any problems/challenges quickly and cost effectively.
Physically prototyping products and equipment can involve long lead times and high costs, even with innovative technologies such as 3D printing. By designing 3D objects on 2D screens, the nuances of how users interact with the product, and how it interacts with the environment, can be lost.
Using VR simulations as part of the design process, designers receive the benefits of having physical prototypes in their hands, while reducing the iteration time to the length of time taken to alter the CAD model.
AR programmes showcase the design in-situ, allowing for the interactions between the product and the environment to be assessed. This addresses questions that can otherwise be overlooked regarding fit, access, ingress and egress.
Remote Assistance
When something goes wrong on site, every hour of downtime is money down the drain. You need an expert with specific technical know-how, but it's midnight, and the expert is three hours ahead. Who can you call to make the fix?
Expertise is hard to come by, and the skilled workers and experts are aging out or tough to find. Hiring experts is also costly. Therefore, we need a technology to train workers to become the next generation of experts.
AR-supported remote assistance helps you reduce travel costs, improve safety and solve problems by collaboration with external subject matter experts or in-house knowledge sources.
Technical Instruction Delivery at Point of Use
AR Technical Instruction (TI) Delivery takes field technicians' or shop floor workers' operational procedures to the next level.
Smart work instructions delivered at point of use boosts performance, lowers production costs and improves safety.
Easy step-by-step, automated operational procedures offer:
Enriched standard operating procedures with video, AR and annotated pictures
Authoring by any user without code and shareable company-wide
Enhanced by compliance actions at each step to ensure all requirements are fulfilled
Recordable procedures of any job activity for future use or training
With TI Delivery at Point of Use, you can encourage your customers to perform basic service procedures, with the assurance that work is completed in full compliance with standards. Operational time savings of 35% are also achievable.
Digital Asset Creation
By scanning real-world objects, converting existing CAD data or 3D modelling from designs, we can create the assets needed to simulate existing or proposed objects, ranging in scale from handheld items to buildings. We can also provide training on this subject, to allow SMEs to bring these skills in-house.
Processes we use in the ADV Suite include:
Photogrammetry
Laser scanning
3D CAD pipeline
Manual 3D modelling
Utilising survey data
Digital Factory Transformation and Design
Restructuring the layout of even small factories is expensive, time-consuming, disruptive and potentially risky. Poor planning could lead to the moves taking longer than necessary, layouts of manufacturing lines being sub optimal and damage to equipment or injury to staff.
By planning the transformation process using VR technology, several virtual transformations can be carried out before the first physical piece of equipment is moved. This allows for mistakes that might only have been caught mid-way through the process (expensive in the real-world) to be identified and resolved with negligible time and expense.
At a manufacturing cell or process line level, simulating the operations of the area virtually allows for quick and cheap iterations of layout or process flow, with no disruption to operations.
Training and Awareness
Currently, the aerospace industry uses repetitive competency-based buddy training and classroom training. Instructor-led sessions are expensive, can be delivered to inconsistent standards and are difficult to schedule.
Shopfloor-based training requires floorspace, equipment and consumables that would otherwise be used by operations. Training can also be restricted by the availability of products or equipment. For example, an aircraft maintenance business can only train staff on particular types of aircraft when those aircraft are on site, which might not be for months.
This disruption to production, and any incurred environmental cost, can be avoided by carrying the training out using XR technologies. An additional benefit is that the training is more accessible and delivered to a consistently higher standard.
Using AR/VR training, individual trainees can repeat training as often as necessary, to achieve the learning objectives. The attention level of the trainee can be monitored and breaks made more effective. AR software allows training to be delivered while the trainee is carrying out the physical task.
XR training has been demonstrated to have higher retention rates than traditional classroom training, which can reduce training time by 70%.
Technology Signposting
The ADV Suite is a one-stop-shop for XR technologies. A range of products at different price points and capability levels is available, allowing technology companies to demonstrate their products and offering the opportunity for SMEs to gain experience with cutting edge equipment.
The ADV Suite team, who have years of experience in the aerospace engineering and digital industries, are on hand to assist SMEs with demystifying the available technology and to offer guidance on the most appropriate equipment or software for any given application.
Research and Development
By fostering close links with R&D organisations throughout the world and with market leading technology companies, the ADVS provides SMEs with a conduit to assist with research and development projects related to XR technologies.
With 46 years' combined knowledge and experience within the aerospace engineering industry, the ADVS team is well placed to assist with company related projects in XR technologies.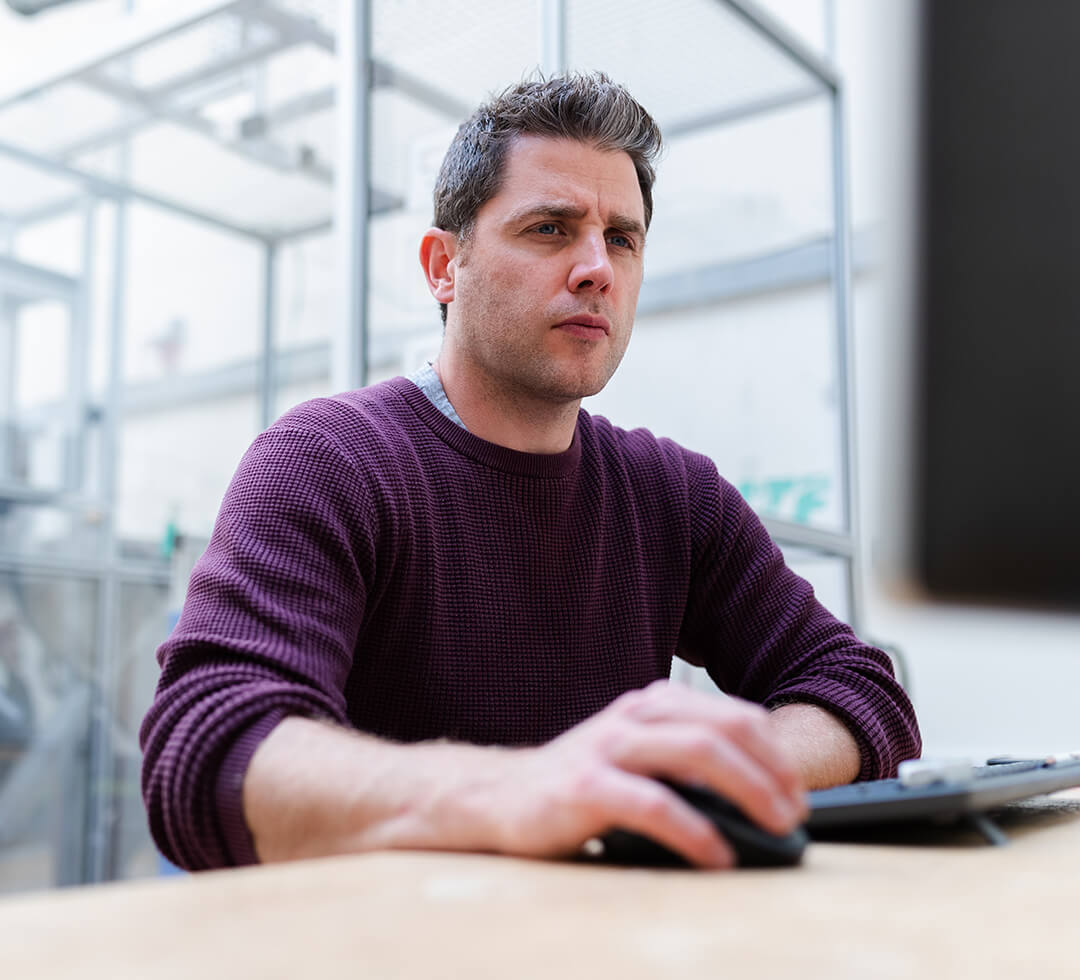 years of combined experience in aerospace engineering
The ADVS team offers a wealth of experience to SMEs looking to enter into or expand their Extended Reality (XR) footprint. Their track record includes:
46 years of combined experience in aerospace engineering
7 years of games and software development experience
10+ years of complex systems' hardware and software support
5+ years in systems management and deployment
10 years of digital manufacturing management, operating within Tier 1 aerospace companies
The ADVS enables engineering SMEs to bring XR content creation inhouse. We will work with you, in conjunction with our academic partners, to identify XR solutions to your everyday challenges and support you in achieving time and costs savings on live testing, development and training.  All of this is provided to SMEs free of charge.
Find out more about our sister project, Supply Chain AeroSpace, which provides support for SMEs to help them enter the aerospace and space sectors